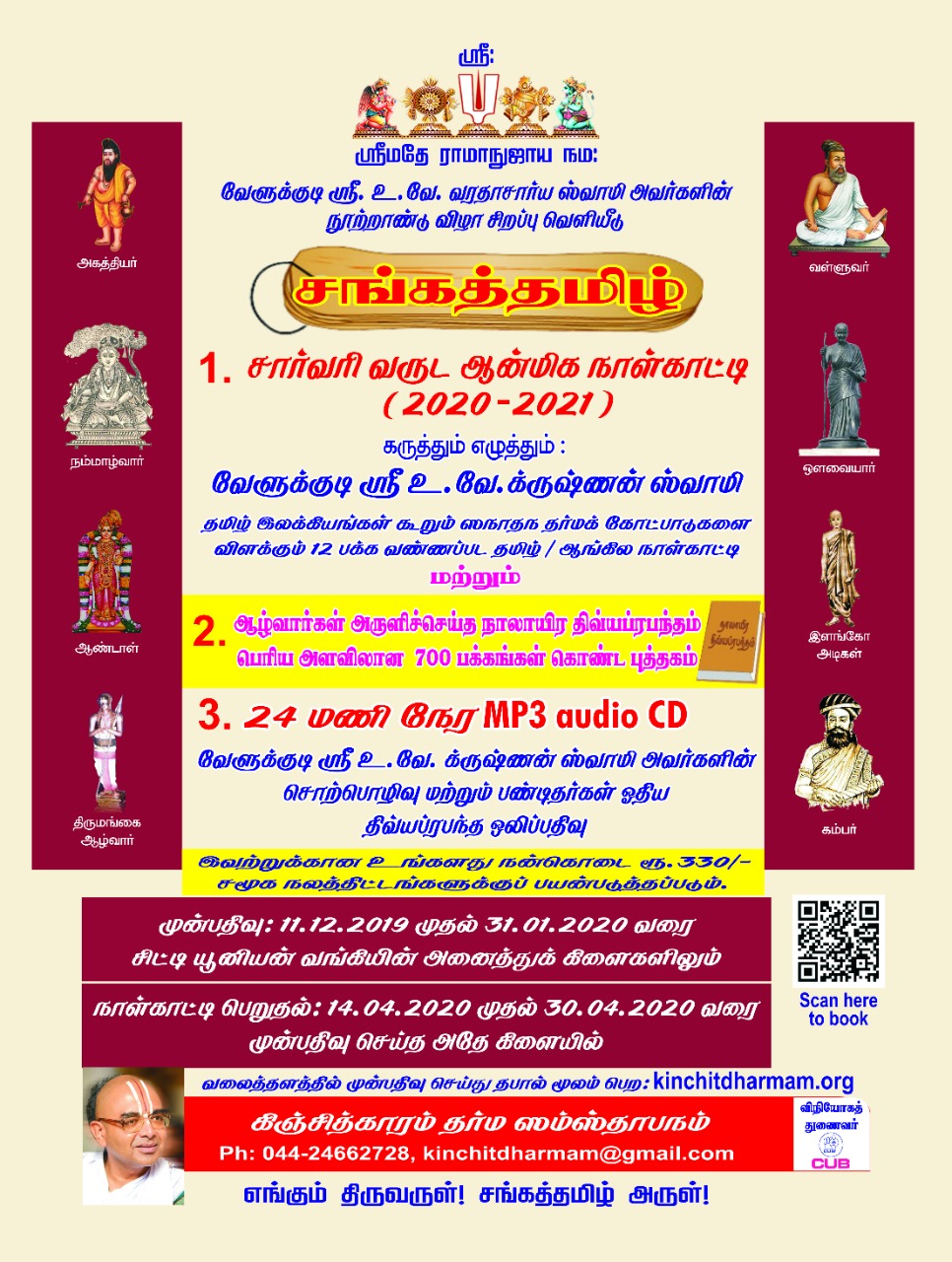 2020-21 Calendar (CUB Branch Delivery Booking)
You can book 2020-21 Thematic Spiritual Calendar Online here. You are requested to collect your calendar only at the selected City Union Bank branch after 14/04/2019. No courier or packing charges applicable.
You can also donate to gift calendars to be distributed to deserving people in towns and villages of Tamil Nadu. Courier & packing charges will not be applicable for gift calendars.